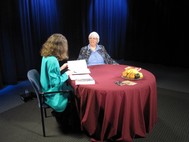 Web Guest & Purchasing Links
Interview with Gayle Heney of "Write Now." Archive no longer available - the interview took place in 2013.

Web Guests
Linda's Web guests are/were:
(Note: Web sites are listed for past and current guests. Other names are the tentative schedule.)
June 2016: Terry Kepner www.flyingchipmunkpublishing.com
July 2016: Justine Graykin justinegraykin.wordpress.com
August 2016: Cerian Hebert www.cerianhebert.com
September/October 2016: Maura MacNeil www.offthemargins.com
November 2016-April 2017: Betty (Elizabeth) Meyette www.elizabethmeyette.com
May-June 2017: Phyllis Edgerly Ring www.phyllisring.com
July-Oct 2017: Michael Bailey innsmouthlook.com

Information about Linda, her publishers, her conventions

Broad Universe, promoting the world of women writers of science fiction, fantasy, and horror.
Crimson Romance Publishing, Publisher of Linda's romance novels (Second Chance and Second Chance Sister), a subsidiary of Simon & Schuster.
Flying Chipmunk Publishing, publisher of Linda's science fiction and fantasy books.
Linda's Facebook page. Linda doesn't keep a blog, but posts to Facebook and this web site instead.
Linda's Amazon Author page.


Purchasing Linda's books:
See Linda's books on Barnes & Noble, ebook and paper.
See Linda's books on Amazon, ebook and paper.
Toadstool Bookshops: Support your local independent bookstore! We also speak there occasionally (Linda K, MWG, Lindas In Stereo).


Got questions? Want to keep up-to-date on Linda's writing? Ask Linda your question, or send her an e-mail with subject: MailList. Thank you!